Who are we? What do we do?
The Albany County Land Bank is a non-profit organization established by Albany County in 2014 to facilitate the process of acquiring, improving, and redistributing tax-foreclosed, vacant or abandoned properties.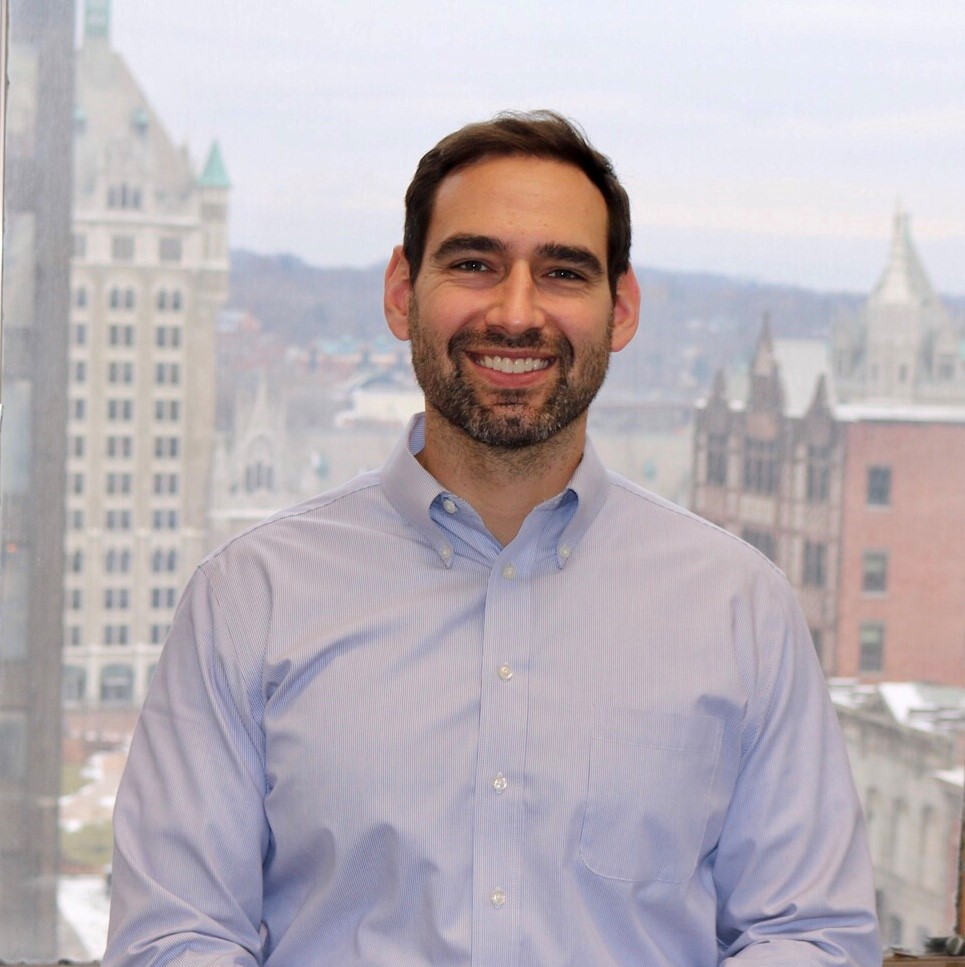 As Executive Director, I lead the Albany County Land Bank in its mission to revitalize neighborhoods and strengthen communities across Albany County through the reclamation of tax foreclosed, vacant or abandoned real estate. I manage the Land Bank's operations and real estate portfolio, help build partnerships and oversee the development and implementation of the Land Bank's policies and programs. In addition, I also serve as President of the New York Land Bank Association. When not working, I enjoy spending time outdoors and exploring new cities!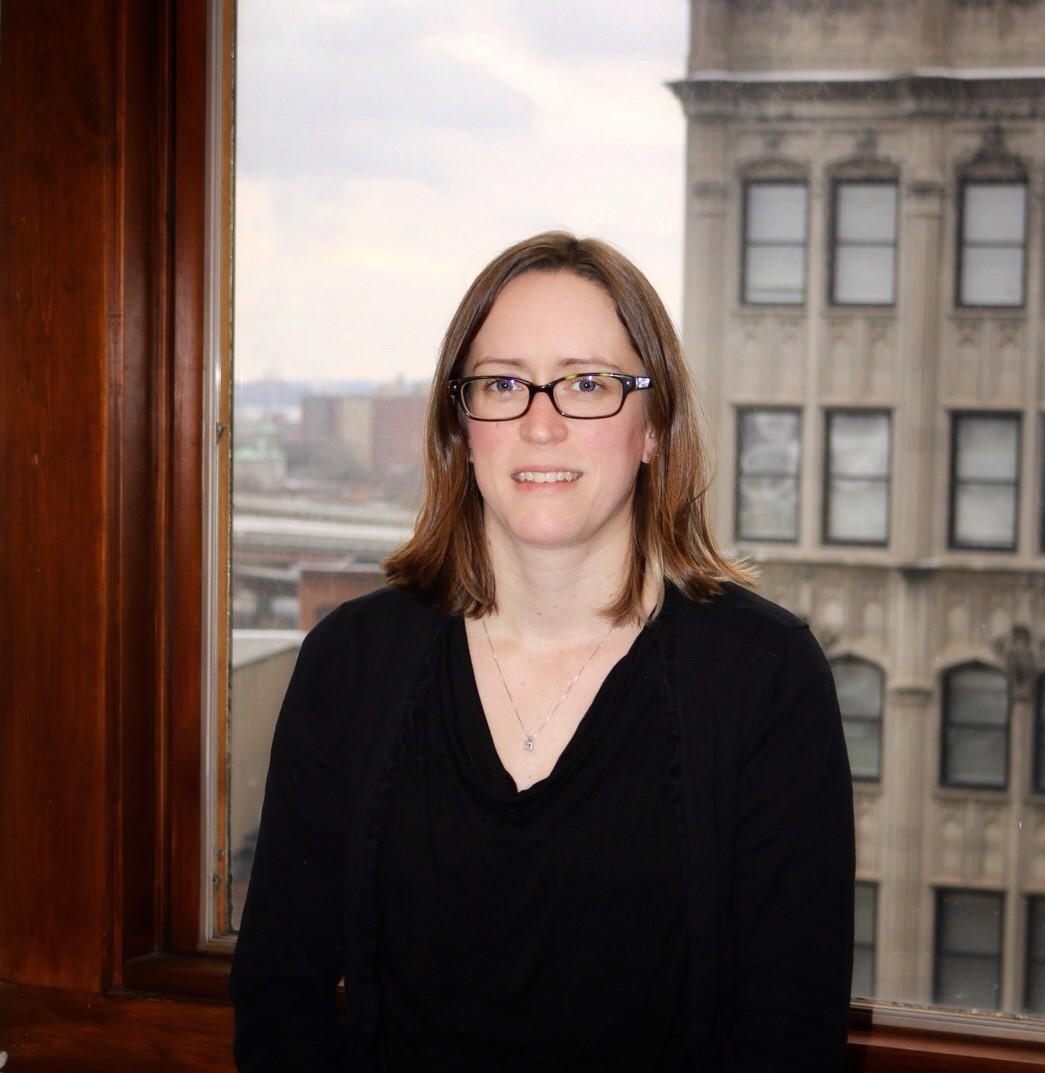 I am the Director of Operations at the Land Bank. As the second person hired at the Land Bank, I have had the pleasure of watching it grow from just a few to the awesome group we have now. My job is to keep things running smoothly and help solve the many challenges that we face each day with our inventory of properties. Every day is different! In my free time I like to spend time with my kids and tackle projects around the house, a fixer-upper that we are working to get back to its former glory.
REAL ESTATE SALES & ASSISTANT PROPERTY MANAGER
I'm the one welcoming you with a smiling face at our open houses and showings. While the majority of my day is directed toward opening property doors for you, I do so much more than that. In addition to developing property listings and accurate pricing, I also lend a hand in the field, inspect new buildings, research new properties, and have a hand in outreach. In the summer I'll be hidden away in the Adirondacks camping with my family and making memories!
NEIGHBORHOOD PLANNING & PROGRAM COORDINATOR
As the Neighborhood Planning & Program Coordinator, I help manage the Land Bank's inventory and develop disposition programs to help return our properties to productive use. One of my favorite things about working at the land bank is seeing the transformation from a dilapidated vacant building to a beautiful, occupied home! When I'm not working, you'll likely find me cozied up with my cats, drinking tea, and knitting—do I sound like a crazy cat lady yet?!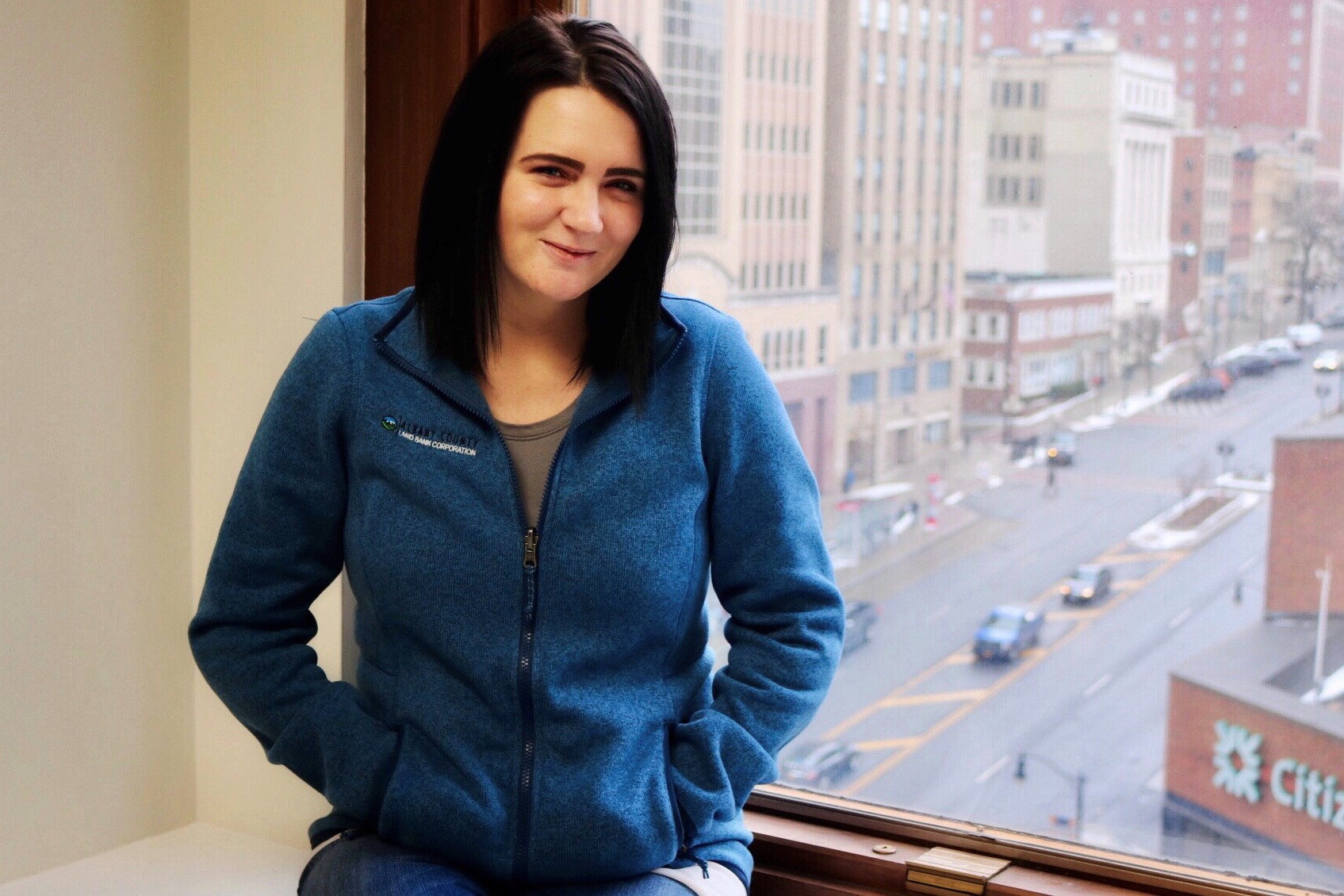 I am the Office Manager at the Albany County Land Bank and have been with the company since 2017. My job changes from day to day, which is one of the things I love about it! I smoothly and efficiently manage tasks ranging from administrative to financial, as well as oversight of the administrative team. In my free time, you can find me doing anything outdoors with my family.
My position at the Albany County Land Bank has grown in the last year from working as the front desk receptionist to helping with more administrative tasks. I have over 18 years of experience working in the non-profit sector and enjoy sharing my experiences. What I like about my job is knowing that in some small way I have helped someone accomplish a dream of becoming a home buyer. In my spare time, I enjoy being physically active and like to bike and hike.
If you call or visit the Land Bank in the morning, you will most likely end up speaking with me. I am happy to answer any questions you have regarding our properties, the application and sales process, or the Land Bank in general. When filling out your application for a property you may want to sit down with a Land Bank staff member, and I would be glad to do so. When not working at the Land Bank, you will often find me either hiking or spending my time outdoors in some capacity. Please feel free to contact me with any concerns or questions you may have!
You'll find me out in the field checking for violations to make sure you are safe upon entrance. I can answer any questions about property damage while I'm on site with you. I work closely with the contractors to keep things moving efficiently. After we acquire properties, I survey them and provide reports regarding their condition. For fun, I love to work with my hands—you can find me fixing up my own home or repairing my vehicle. Occasionally I can be found on the beach!
My position as a receptionist for the Land Bank is so much more than just answering phones, though that is a part of what I do. Every day I come in contact with wonderful people that want more information about who we are and what we do. Many times an inquiry will end up with a first time home buyer, a new landlord or an investor. When I am home, I enjoy spending time with my family and friends, reading and taking care of my fur baby. Please call with any questions you may have about the properties available through the Albany County Land Bank.
I'm the one keeping you in the know! My position at the Land Bank ranges from receptionist to social media guru. Whether I'm motivating you to attend our open houses and events, answering the phones, or posting memes on our socials, we've probably crossed paths! In my spare time, you'll find me on the streets doing rogue photo shoots for my fashion blog.